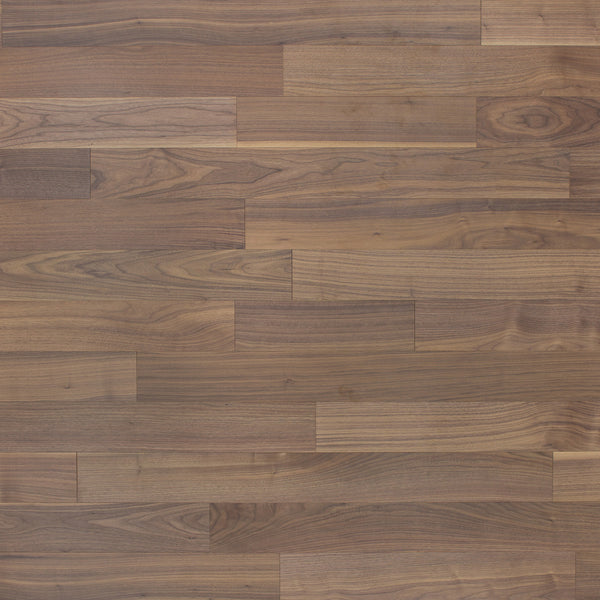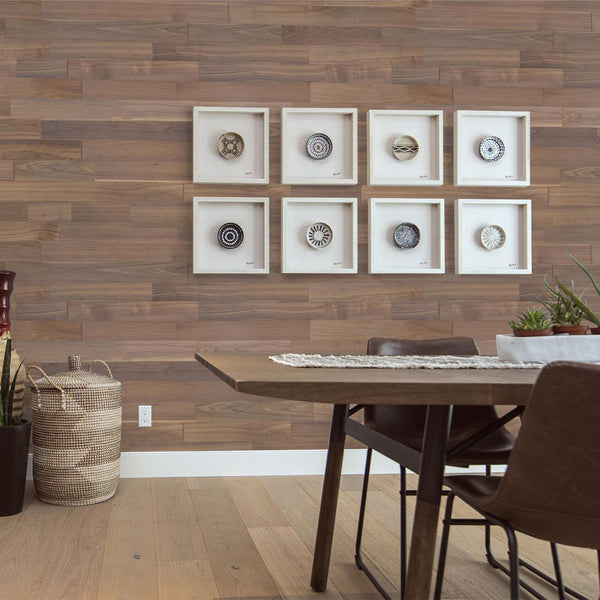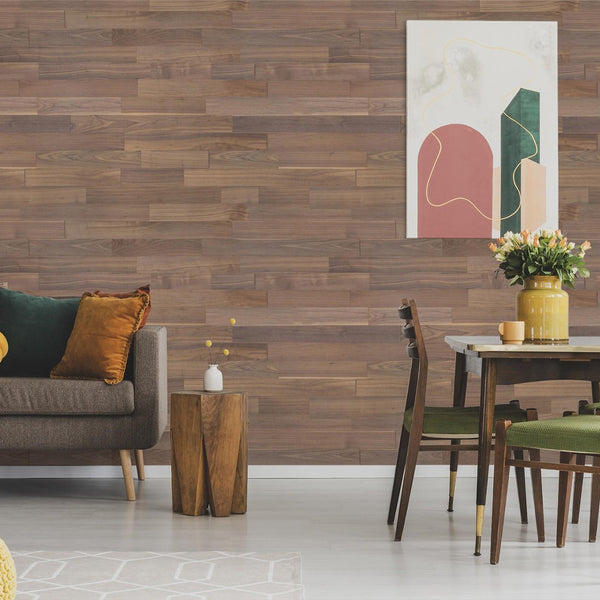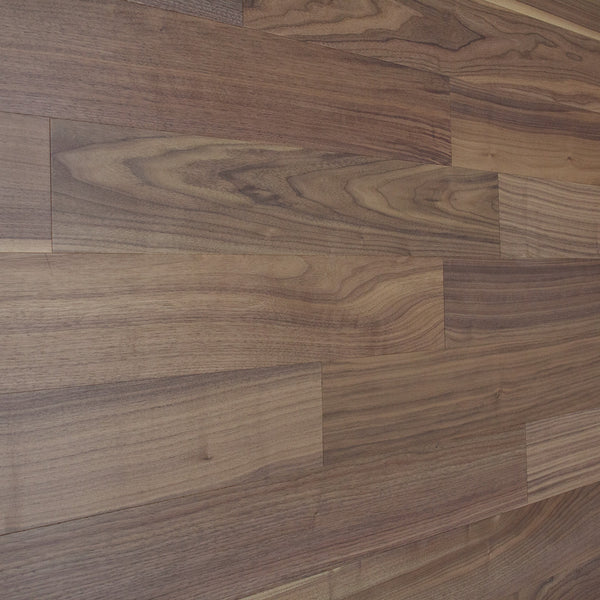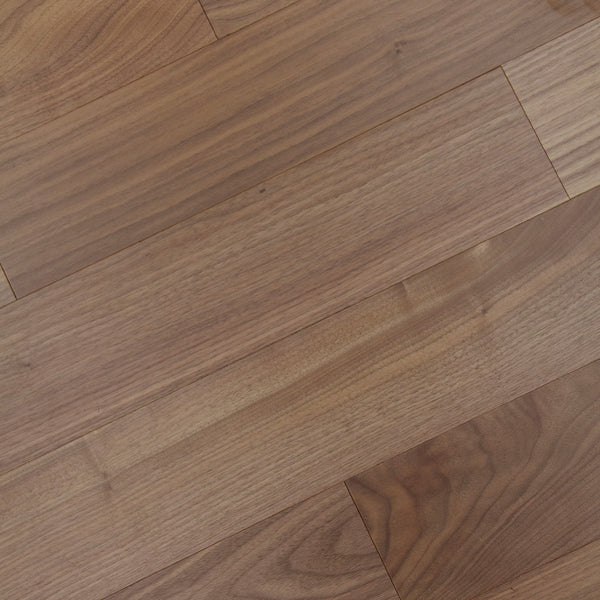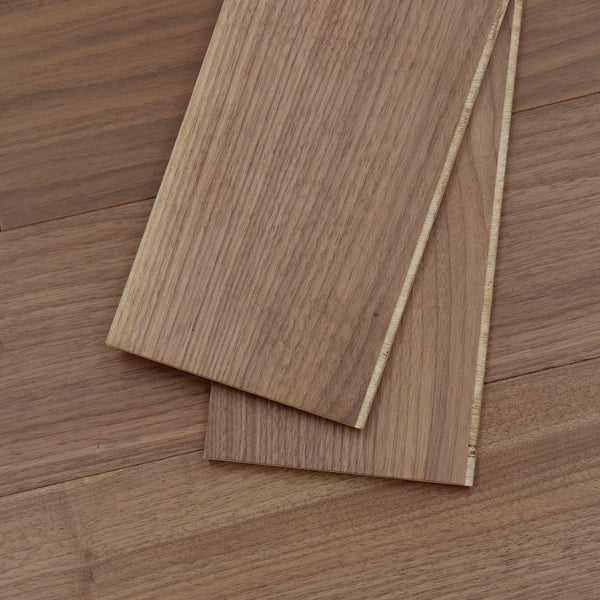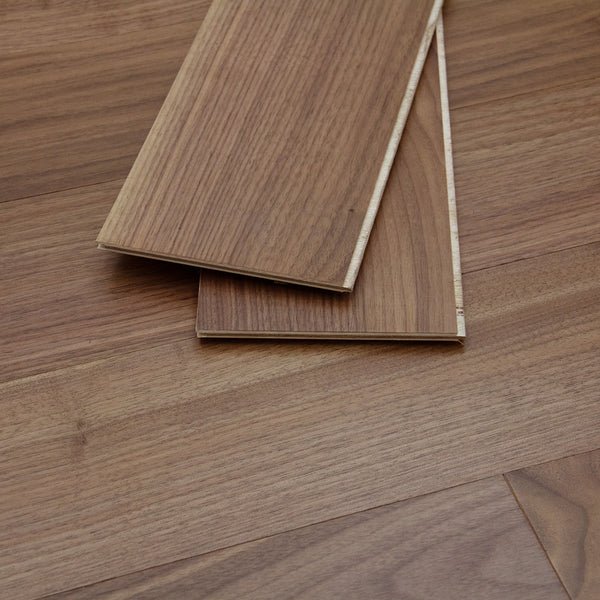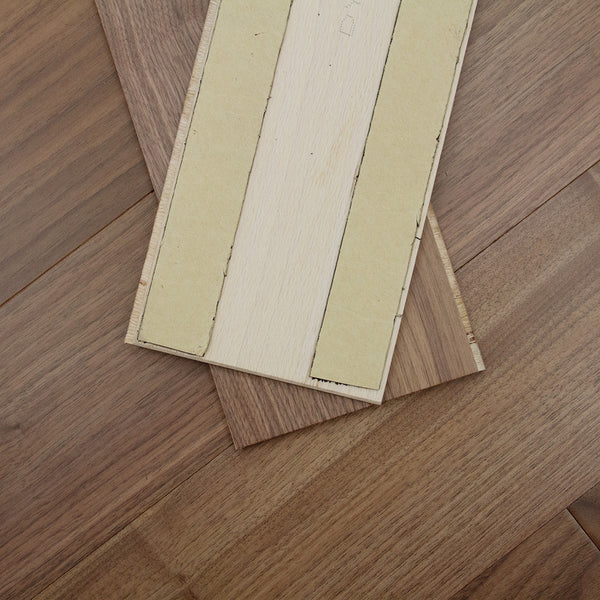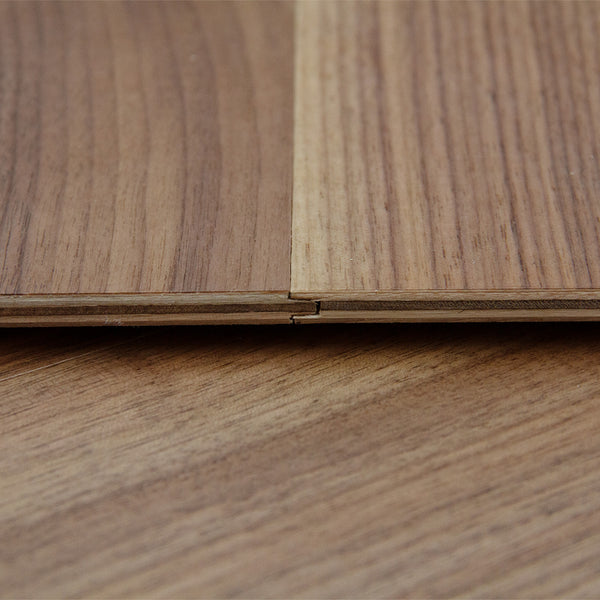 Smooth Natural Walnut
We recomend adding at least 10% for waste durring installation
This Natural Walnut Walling just might be our favorite… and for good reason! Whether it's your bedroom or living room, leave your mark on the wall with a masterpiece of your own design.

LuxeWall Smooth Natural Walnut Walling is made from 100% real wood and features multi-layered construction for added stability, a 2-sided interlocking tongue and groove design, self adhesive backing strips and durable UV cured finish.
It's a DIY friendly product that can be installed using the attached adhesive strips or finish nails. Completely change the look of your space in an afternoon!