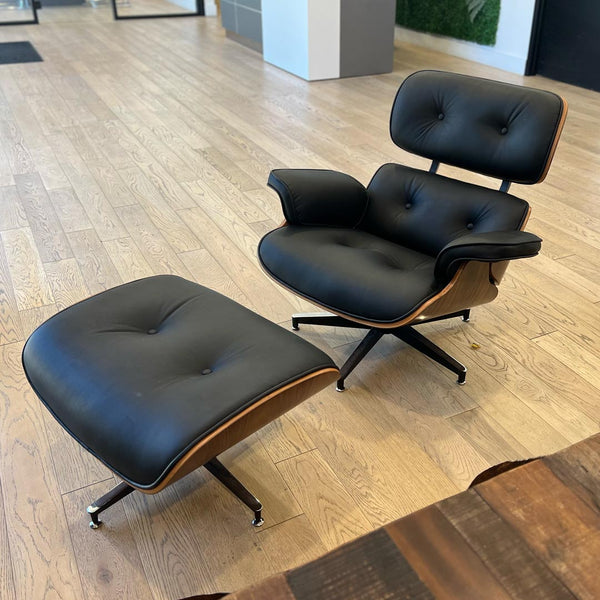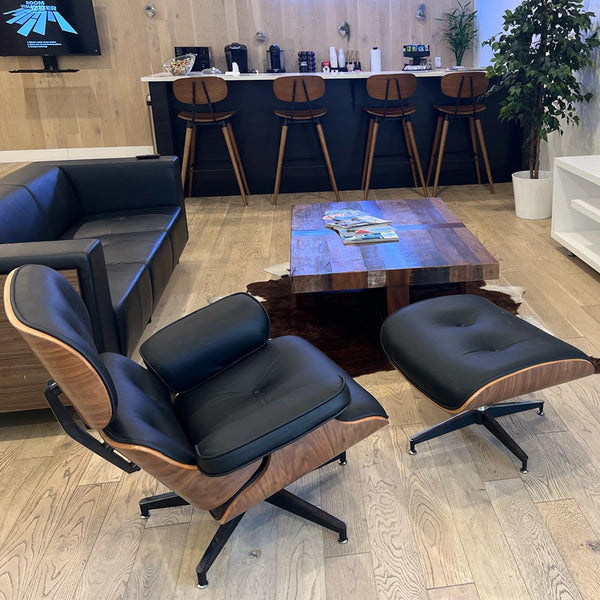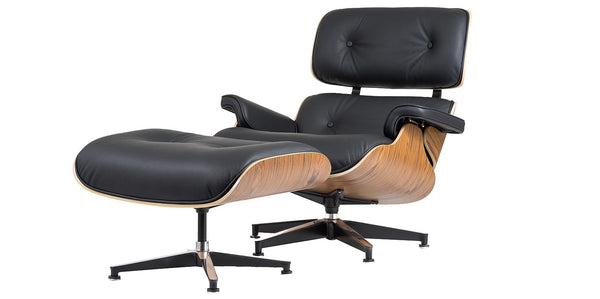 Mid-Century Lounge Chair & Ottoman | Top Grain Leather | Regular Size
Regular price
$1,099.99
Sale price
$1,897.00
Elevate Your Space: Introducing our Tall Eames Style Lounge Chair & Ottoman, an embodiment of luxury and timeless elegance. Ranked as the best-selling and top-rated replica in its class, this lounge chair seamlessly combines form and function to complement any modern interior.
Craftsmanship & Quality:
Top-Grade Comfort: Engulf yourself in sheer comfort with 100% full-grain semi-aniline leather, which stands out as one of the most refined and durable leathers in the market.

Exquisite Details: Experience authentic craftsmanship with deep-set buttons, creating classic flower creases tailored to perfection.

Sturdy & Polished Foundation: Resting on a high-gloss, polished black die-cast aluminum base, it's enhanced with back braces and bright aluminum trim, ensuring stability and flair.

Premium Wood Finish: Featuring a 7-ply real wood grain veneer shell, meticulously kiln dried to guarantee it remains resistant to warping and cracking.

In-Built Flexibility: The chair's swivel mechanism is accentuated by a 15-degree perma-tilt base. Its signature touch - rubber shock mounts - are strategically placed from the head to backrest, granting the chair a flexible and adaptive posture.
Legacy & Design: Drawing inspiration from the 1950s, this Mid-Century Plywood Lounge Chair has not only become an art icon but has also revolutionized furniture design. With its classic lines and graceful contours, it's an epitome of Mid-Century Modern aesthetics. A true hallmark for those who value artistry in their living or office space.
Rediscover luxury. Dive into an era of unparalleled comfort and design with our Eames Style Lounge Chair & Ottoman. Your space deserves nothing but the best.