The Charm Of A Classic Mid-Century
Lounge Chair & Ottoman
Meets Modern-Day Craftsmanship
The Charm Of A Classic Mid-Century Lounge Chair & Ottoman
Meets Modern-Day Craftsmanship
Sink into Luxury Like Never Before.

Top-Grade Comfort With
Exquisite Details
Experience authentic craftsmanship with deep-set buttons, creating the classic flower creases, and top grain leather

Sturdy & Polished Foundation
Resting on a high-gloss, polished black die-cast aluminum base, it's enhanced with back braces and bright aluminum trim, ensuring stability and flair.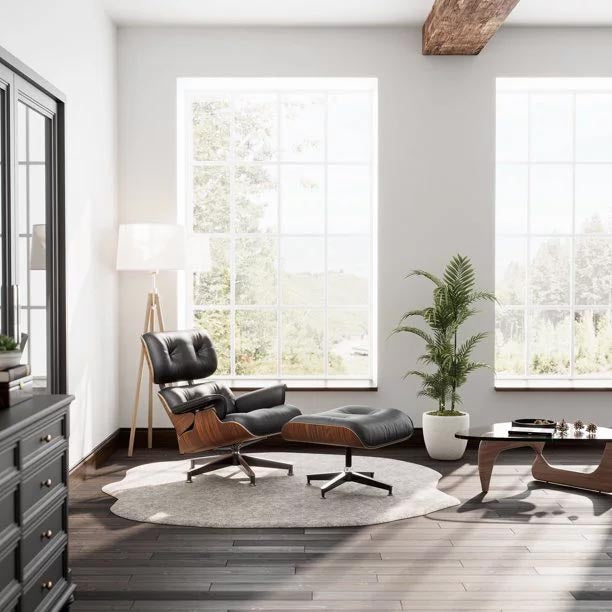 The chair's swivel mechanism is accentuated by a 15-degree perma-tilt base. Its signature touch - rubber shock mounts - are strategically placed from the head to backrest, granting the chair a flexible and adaptive posture.

Featuring a 7-ply real wood grain veneer shell, meticulously kiln dried to guarantee it remains resistant to warping and cracking.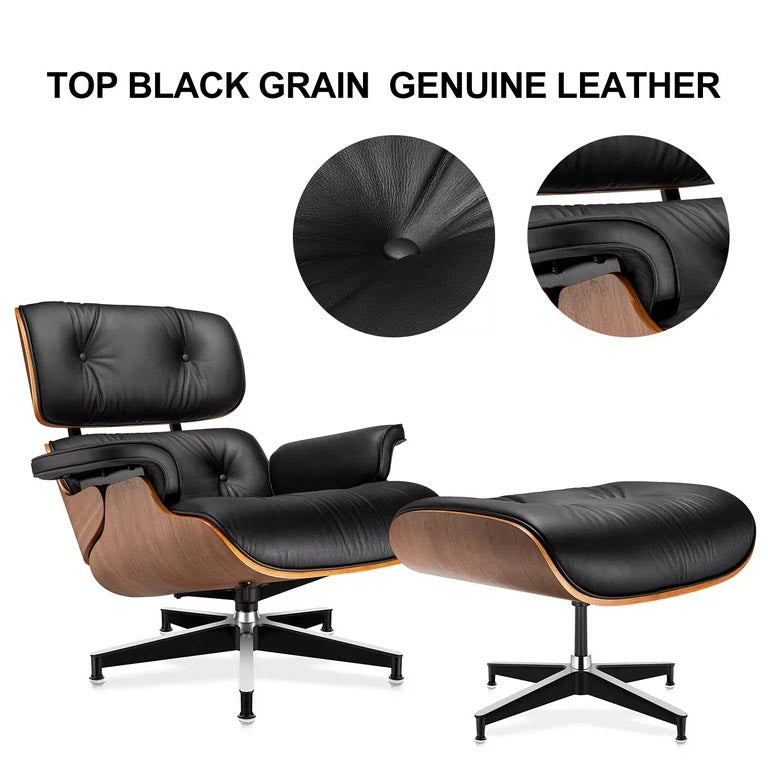 Rediscover luxury.
An era of unparalleled comfort and design with our modern style
lounge chair & ottoman.
Your space deserves nothing but the best.